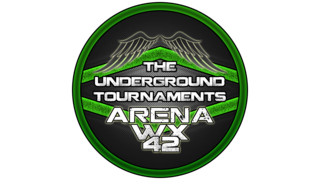 "Arena WX-42" Gladiators + Sign up !!
1. What ? Why ? And how ?
- What is or what means Gladiator inside "Arena WX-42"?
This means that you're allowed to fight every 2 months in a single battle for a single price.
There's only "One" winner who will get a price ann the other who fail get nothing. Now dont let this discourage you, the price might be worth it !!
- Why should i participate ?
Out of "Honor", "Glory" & any "Value" that you may carry. If your still wondering why, stop reading your not a "Warrior" who belongs here if you still dont get it.
- How ?
If you still didnt ran away and your still intrested. Just sign up your name down below by simply requesting to become a "Gladiator" for "Arena WX-42".
Now whats the point ?
Every 2 months theres a "Tournament" for the gladiators only. they will fight against each other one by one, or all at the same time in a deathmatch. Depending on how the game allawes it.
They will fight for the same price that will be gifted true steam and steam only.
For every "Tournament" you win your name will be displayed in the "Halls of Legends", with all the info of the battle , game and video of the recordings of your victory.
As we just mentiont these tournaments will be live streamed.
So basicly your solo fighting for "Glory & Honor".