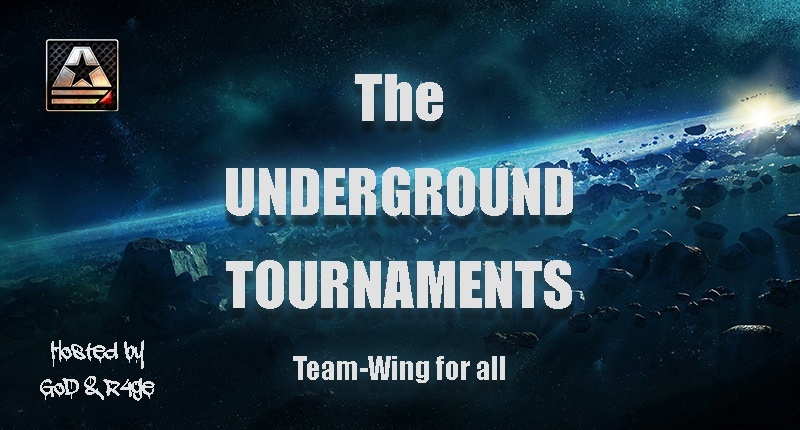 Participants:
3-4 wings of 8 player formed by any group of player (corp and non-corp) on every event
Wings can apply and we will rotate them so everyone can attend
It is your obligation only to have 8 players
Only teamhead have to sign-in on forum (he can name preferred dates, we try to apply these but it is not ensured)
We aim to offer this weekly on Saturdays
So we can create a cycle of one week plays the first 4 sign ups , and the next week the others and so on..
This is an Event WITHOUT REWARDS !!! ( this is pure for fun )
Steps:
Teamhead and winghead to be announced (different people)
Only teamhead will communicate with referee/host
Winghead will gather the team in front of the gate towards final sector
Teamhead will group up with referee and meet in final sector
he leaves the group with the referee , and squads back up with his wing which enters *on command of the referee* the sector.
Rules in game : 
Discipline within the groups in major
The organizational committee is allowed to select participants and change the rules if required.
No premium ships allowed!
If u DIE ?!!!? ---> NO DUPLICATORS , the streamers and referee's who follow the match will look at this.. Constantly!!!
if u die stay out of the sector!!!!!!
Now in open space we cant control the incoming traffic .. the referee's and streamers will warn everyone that enters the server.
Something you might have to deal with as we can not control the public
Any random player, aliens or NPC are considered bad luck (for them) – they will count as kills for the team
We need to have the respect of all players , to keep yourself from shooting at anything before the match starts ...
if u do fire at a group or wing before the match starts its over for me ... we all stick our time and effort in this to entertain u all, so please respect the rules.
Now make sure your ships have enough fuel before u enter in this because using mods, burns fuel.
don't be a criminal before u enter because the sector police will be all over your ***. and your team will be having a hard time.
So eventually the wing with the most kills wins  Good Luck & Have Fun